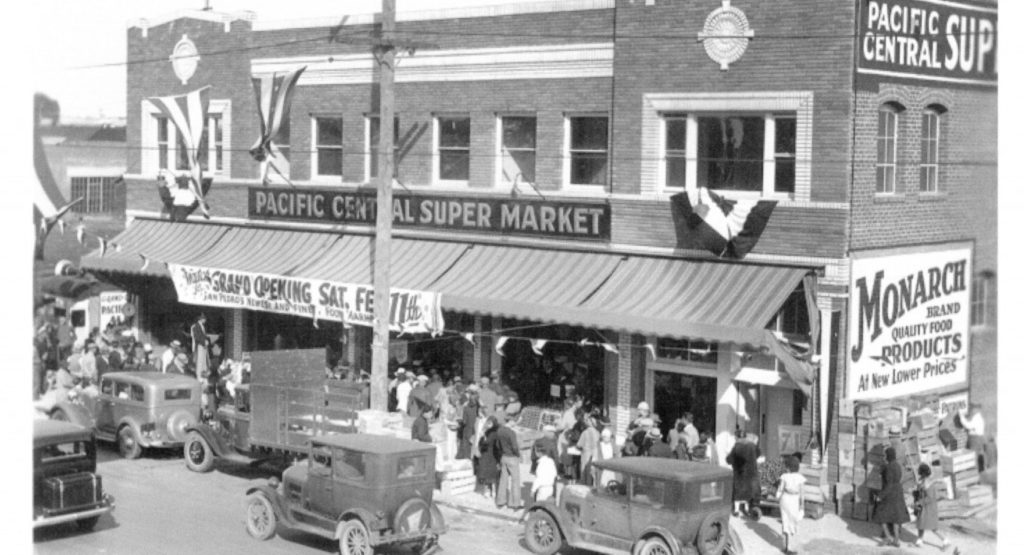 Early in the days of House 1002, a woman came in to the shop. She was 92 years old and, she told us, she lives just around the corner. It was a wonderful bit of serendipity.
As she visited, she began to tell us about the original use of the building. Her father opened the first store here and called this building home. It was a general store. The year was 1923!
Along with giving us these wonderful photos of the building, she was about to tell us about how San Pedro had changed over the years. Looking at these pictures, you can see the Model T and the way people dressed. Quite a change from modenr San Pedro.
She's come back in to visit us periodically, always a treasure of San Pedro stories. Just as with most, the family still lives (and loves) San Pedro. We are so pleased to be able to connect with our community in this way!